Dear aspirants, following are the links of various articles taken from various newspapers. Click the link to read further. To get notification, follow the blog. Thank you
1. How Maharashtra, Gujarat, Bengaluru, Chennai are tackling water crisis
Community measures for water conservation
NITI Aayog has come up with the Composite Water Management Index as a useful tool to assess and improve the performance in efficient management of water resources.
It has come up with a reality that an estimated 600 million people in the country live in extreme water stress.
While there are, of course, fights that break out along the endless lines that await water tankers, many living through the crisis also mobilize, petition and propose solutions.
How Maharashtra gamed water conservation
A train commissioned by the railways had to be arranged to supply water to Latur city in Marathwada in 2016. This shook the nation.
In the same year, there was a citizens' response to drought when the Paani Foundation was formed with a mission to make Maharashtra 'drought-free'.
The foundation selects drought-hit tehsils, trains a group of residents in watershed development and organizes a 45-day 'water cup' contest among villages to see who creates the maximum possible rainwater storage capacity, thereby gaming water conservation.
In 2016, the foundation began modestly by selecting only 3 tehsils for the mission but has scaled up this year to as many as 4,032 villages spread over 75 drought-hit tehsils in all regions of Mh.
In 2016 and 2017, the participating villages created an aggregate storage capacity of 10,000 crore liters of water.
Gujarat's attempt to revive water user collectives
When Verghese Kurien was offered to replicate the model to create a network of farmer collectives for the sharing of water flowing through Gujarat's irrigation canals, he refused due to the "challenge of defaulters".
The thinking was that water supply could not be cut off for the entire channel just because of one default farmer.
However, staring at a severe water deficit this year due to reduced flow of Narmada water, the state has come full circle on the idea of giving farmers power to manage their own water and is planning to revive water user associations.
The experience from other states, particularly Andhra Pradesh, has shown that granting power to local cooperatives work far better than government mandates.
The state now has ambitious plans to get over 4,400 'irrigation cooperatives' up and running by 2020.
Citizens come together to protect lakes in Bengaluru
In May 2018, a slew of lake preservation groups in Bengaluru came together to create a joint federation, which is perhaps the largest gathering of urban residents anywhere in the country to tackle a water-related concern.
Amidst the recurring water shortages and conflicts over Cauvery, the lakes have emerged as a symbol of one possible way forward.
Friends of Lakes, for example, has grown from trying to conserve one lake in Bengaluru to now offering conservation services for around 22 water bodies in the city.
Whitefield Rising, another citizen's initiative in the residential hub of IT professionals is trying out a new strategy by getting the local elected legislator to appoint officials who can bring marked improvements.
Chennai's groundwater turnaround
Chennai is one of the few urbanized zones in the country where the groundwater table has consistently gone up on a number of occasions over the past decade, including last year.
The reason: the city managed to implement the simplest possible solution of installing rainwater harvesting structures in a large proportion of homes and buildings.
Now the city claims the distinction of hosting an estimated half a million buildings with rain-catching devices.
Way Forward
Rain is the predominant source of freshwater on earth.
While some form of natural recharge was hardly possible in cities earlier, artificial recharge is the only way forward.
There should be recharge plans at both the micro level in houses and the macro level led by the government in parks, roads and public buildings.
2. Neanderthals hunted in bands, speared prey up close: study
Neanderthals were capable of sophisticated, collective hunting strategies, according to an analysis of prehistoric animal remains from Germany that contradicts the enduring image of these early humans as knuckle-dragging brutes.
The cut marks — or hunting lesions — on the bones of two 1,20,000-year-old deer provide the earliest smoking gun evidence such weapons were used to stalk and kill prey, according to a study by the journal Nature Ecology and Evolution.
Significance
Microscopic imaging and ballistics experiments reproducing the impact of the blows confirmed that at least one was delivered with a wooden spear at low velocity.
This suggests that Neanderthals approached animals very closely and thrust, not threw, their spears at the animals, most likely from an underhand angle.
Such a confrontational way of hunting required careful planning and concealment, and close cooperation between individual hunters.
The Neanderthals
Neanderthals lived in Europe from about 300,000 years ago until they died out 30,000 years ago, overtaken by our species.
It was long thought that these evolutionary cousins — modern Europeans and Asians have about 2% of Neanderthal DNA — were not smart enough to compete, and lacked symbolic culture, a trait supposedly unique to modern humans.
But recent findings have revealed a species with more intelligence and savoir faire than suspected.
They buried their dead in ritual fashion, created tools, and painted animal frescos on cave walls at least 64,000 years ago, 20,000 years before Homo sapiens arrived in Europe.
Hominins — the term used to describe early human species, as well as our own — most likely started hunting with weapons more than half-a-million years ago.
Wooden staves found in England and Germany dating back to 3,00,000 to 4,00,000 years are the oldest known spear-like implements likely used for killing prey.
But there was no physical evidence as to their use, leaving scientists to speculate.
Neumark-Nord area findings
The new find from the Neumark-Nord area of Germany removes that.
Lake shore excavations from the same site since the 1980s have yielded tens of thousands of bones from large mammals, including red and fallow deer, horses and bovids.
They have also turned up thousands of stone artefacts, attesting to a flourishing Neanderthal presence in what was a forest environment during an interglacial period 1,35,000 and 1,15,000 years ago.
The old deer bones examined for the study were unearthed more than 20 years ago, but new technologies helped unlock their secrets: which injuries were lethal, what kind of weapon was used, and whether the spears were thrown from a distance or thrust from close up.
3. After aid for defence buys, India gifts plane to Seychelles
India gifted a Dornier maritime patrol aircraft to Seychelles, which will increase the island nation's surveillance capabilities.
Prime Minister Narendra Modi announced a $100 million credit for Seychelles to buy military hardware from India.
The Do-228 aircraft, built by the Hindustan Aeronautics Limited (HAL), was formally handed over by External Affairs Minister Sushma Swaraj to Seychelles President Danny Faure, who is on an official visit to India.
Significance
The handing over of Do-228 to Seychelles reflects the government of India's firm commitment to, and continued engagement in, further developing, consolidating and expanding the comprehensive multi-faceted cooperation between India and Seychelles.
Background
This is the second Dornier aircraft to be gifted by India to Seychelles; the first one was given in January 2013.
The second aircraft was announced by Mr. Modi when he visited the island nation in March 2015, and the contract was signed in March 2017.
Dornier aircraft
The Dornier is equipped with a 360-degree surveillance radar, a forward-looking Infra-red system, satellite communication, a traffic collision and avoidance system and an enhanced ground proximity warning system, among others.
The Do-228 can be used for EEZ monitoring, maritime surveillance, pollution monitoring and control, search and rescue and commuter services.
The aircraft is expected to be flown at the 42nd Independence Day celebrations of Seychelles on June 29.
Training and support
It will be operated by men of the Seychelles Air Force, who have been trained in its operation and maintenance.
India has provided hands-on training to the pilots and technical staff from Seychelles and has extended full support to the teams involved in the maintenance and operation of the aircraft.
Major roadblock
The confusion still continues over the cooperation in the development of Assumption Island.
4. Belize's reef, an underwater wonder, may be out of risk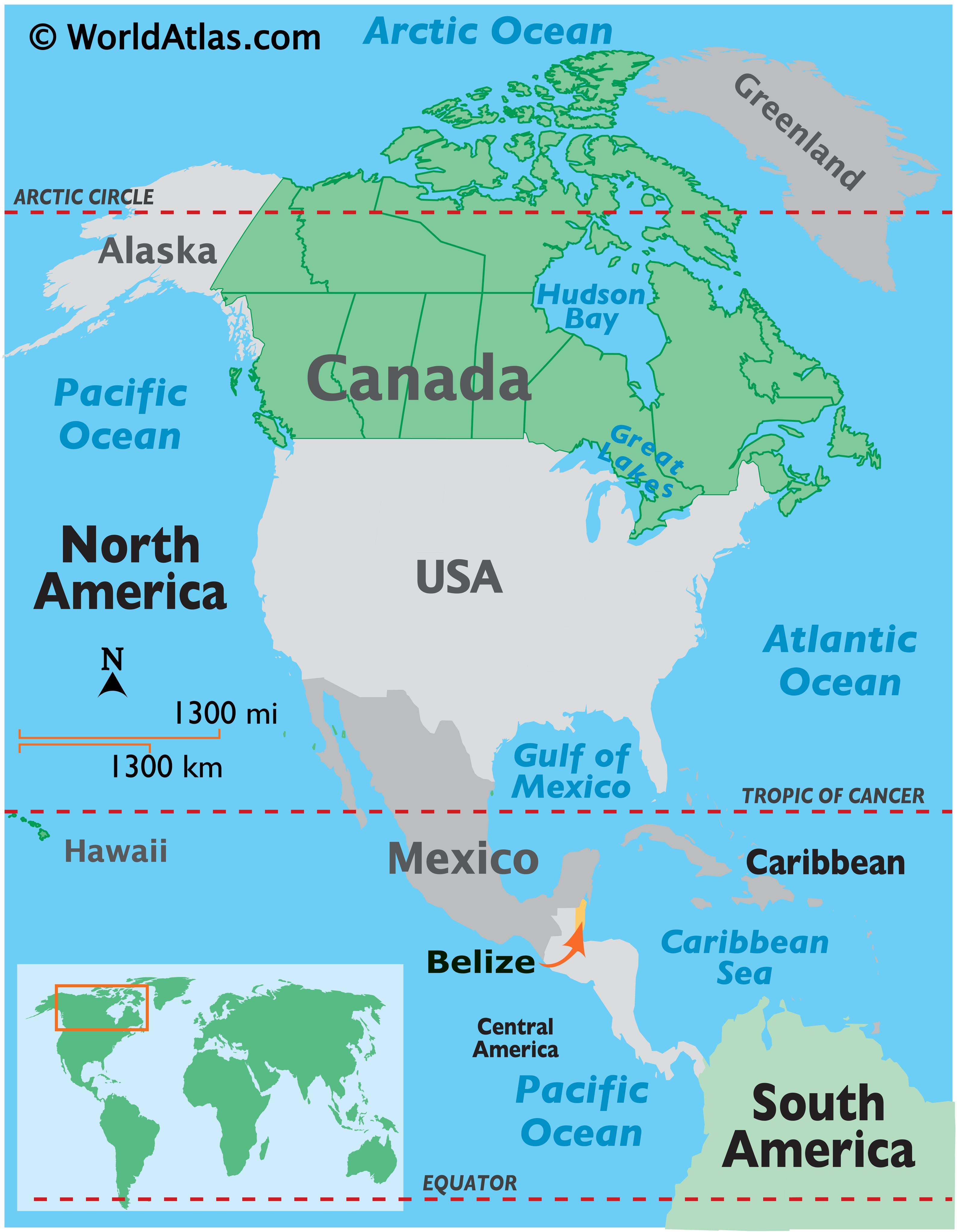 The Mesoamerican Reef, an underwater wonder world whose survival was considered to be at risk for years, may now be removed from UNESCO's list of threatened World Heritage Sites, thanks to bold steps to save it by activists and the Belizean government.
It came just in time for this week's UNESCO meeting in Manama, Bahrain, where the UN body is due to consider removing the reef from its list of endangered heritage sites.
The Mesoamerican Reef
The Mesoamerican Barrier Reef System (MBRS), also popularly known as the Great Mayan Reef or Great Maya Reef, is a marine region that stretches over 1,000 kilometres (620 mi) from Isla Contoy at the tip of the Yucatán Peninsula down to Belize, Guatemala and the Bay Islands of Honduras.
The reef system includes various protected areas and parks including the Belize Barrier Reef, Arrecifes de Cozumel National Park, Hol Chan Marine Reserve (Belize), Sian Ka'an biosphere reserve, and the Cayos Cochinos Marine Park.
Biodiversity
The reef system is home to more than 65 species of stony coral, 350 species of mollusk and more than 500 species of fish.
There are numerous species that live in or around the reef system that are endangered or under some degree of protection, including the following: sea turtles (green sea turtle, loggerhead sea turtle, leatherback turtle, and the hawksbill turtle), the queen conch, the West Indian manatee, the splendid toadfish, the American crocodile, the Morelet's Crocodile, the Nassau grouper, elkhorn coral, and black coral.
The reef system is home to one of the world's largest populations of manatees, with an estimated 1,000 to 1,500 of them.
Some northern areas of the reef system near Isla Contoy are home to the largest fish on the planet, the whale shark.
Belize Reef
Belize's coastline, comprising the Belize Barrier Reef, is home to approximately 80% of MBRS.
The Belize Barrier Reef is the largest barrier reef in the northern hemisphere and the second largest barrier reef in the world.
The Belize Barrier Reef and Belize's three offshore atolls, several hundred sand cays, mangrove forests, coastal lagoons and estuaries are collectively termed, the Belize Barrier Reef Reserve System.
Protection measures
The Caribbean reef was named to the prestigious World Heritage List in 1996 but placed on endangered status in 2009 because of Belize's plans to allow oil exploration nearby.
The warning also encompassed the mangroves that help protect the reef and serve as a breeding ground for many of the hundreds of fish species that inhabit the area.
That spurred activists into action. They organised an informal referendum in 2012, in which 96% of Belizeans voted against offshore oil exploration, choosing the reef over the potential economic gains for the country.
As the threat to one of its top tourist attractions began to sink in, the Belizean government adopted a series of laws to protect the reef.
5. Road map for electric vehicles in India
NITI Aayog has suggested that 40% of personal vehicles and public transportation in the country should go completely electric by 2030.
A new policy announcement has been rightly shelved; Faster Adoption and Manufacturing of (Hybrid) and Electric Vehicles (FAME) II appears to have been postponed to September, and Energy Efficiency Services Ltd has also deferred its purchase of 10,000 EVs.
 Issues today relate to public vs private transportation; battery charging vs swapping models; nature and quantity of incentives; and development of storage technologies.
Our initial focus must be unquestionably on public transportation—bus, taxi and auto fleets. Public transport in India is expected to double by 2030.
Primarily, then, we must electrify vehicles which travel long distances every day. In personal transport, two-wheelers must be prioritized since India has one of the largest two-wheeler markets in the world.
The attempt to subsidize a few cars, whether personal or government, with inadequate charging infrastructure will lead to wasteful expenditure and not reduce oil consumption and emissions.
If we opt for the charging model, traffic congestion will worsen, with lengthy queues. The battery swapping model, however, would involve no waiting time.
Swapping stations would supply fully charged new batteries, allowing users to get higher range. Their storage conditions will also help enhance battery life.
How should we subsidize EVs?
Currently, the subsidy structure for a car does not incentivise the purchase of an electric car as the capital cost is much higher. The same applies to a bus. Both models should get equivalence in subsidy support. A small group should immediately study this issue. Efficiency in terms of total cost per kilometre, not capital costs or larger batteries, should be incentivised.
Ideally, the best course would be to select five smart cities with the objective of fully electrifying their public transportation as well as 50% of their two-wheelers by 2025.
This means just EVs should be registered there two years from now.
Each year, five more cities should be added. Both charging and swapping models should be given space.
Within five years, we will have sufficient experience to plan a further accelerated transition, including perhaps daytime charging by solar, which could prove more suitable for swapping.
Meanwhile, policies have to be developed to facilitate the indigenization of battery assembly, and manufacture of EVs and their basic components. We should not replace oil imports with battery imports.
If we address all these issues, we can gradually acquire enough experience to develop a manufacturing ecosystem for electric mobility.
6. Does India need a financial policy committee?
Context
It might not be possible to prevent a financial crisis, but having such a committee would be a way to mitigate its damaging effects.
What is the financial policy committee?
After the 2008 crisis, one major loophole that emerged was that financial regulation just looked at the risk of individual firms (microprudential) but failed to look at risks emerging collectively (macroprudential).
So, individually, the banks might be giving a low quantum of housing loans, but collectively it could make a large number. If the housing sector collapses, the total risks in the banking system would lead to serious financial distress, as was seen in several countries in the aftermath of 2008.
Then there are cross-linkages with other financial sub-sectors such as banking, mutual funds, and insurance, leading to the entire sector becoming adversely affected.
Why FPC is needed?
In the UK, they decided to fix this loophole by instituting an FPC whose mandate was to look at the financial sector in a holistic manner and assess macroprudential risks.
It is a 12-member committee with diverse representation from the Bank of England, Financial Conduct Authority, private sector and academia.
The committee meets four times a year and releases its flagship financial stability report twice in those meetings.
Just like India's monetary policy committee sets interest rates, the FPC sets the countercyclical capital buffer rate, which basically tweaks the capital requirements for banks.
If the FPC sees that risks could be high in the future, it asks banks to increase its capital ratio. Apart from this, it also analyses debt of households and firms and takes suitable measures.
A brief note
Remarkably, before the 2008 crisis such committees were missing in all the major countries in the world. And even to the extent that such bodies have been set up today, they still differ significantly in their mandates, personnel and powers."
Interestingly, India already has some institutional arrangements that require reporting on the financial sector.
It started with statistical tables related to banks in India, which were started by the British to capture information on failing banks in the country.
Next was the Banking Regulation Act (1949) mandating that the RBI release an annual report, "Trend And Progress Of Banking In India".
The RBI also started the "Report On Currency And Finance", which was not mandatory but nevertheless gave us an overview of developments in the financial sector.
It also released a financial market outlook in its annual reports and Macroeconomic and Monetary Developments (discontinued in September 2014).
In its monetary policy decisions, the RBI also releases a document on regulation developments, which contains proposed changes in banking regulations.
Measures that has been taken post 2008 crisis
Post the 2008 crisis, further measures were taken. The government established a financial stability and development council (FSDC) to bring greater coordination among financial market regulators.
The FSDC replaced the earlier high-level coordination committee on financial markets, which was more of an informal body.
The FSDC was chaired by the Union finance minister, which led to friction between the ministry and regulators—but assurances from the former bridged the differences.
In 2010, the RBI also started releasing its biannual "Financial Stability Report" (FSR), which has become the flagship report. From December 2014 onwards, RBI merged the "Trend And Progress Report" with the FSR.
 Should we continue with the status quo or establish a new FPC?
The former will not work given how financial markets and activities have become increasingly interconnected. It is only a matter of time before problems in Indian financial markets start to resemble those in the West.
In fact, India is poised to have its own sub-prime moment in the near future.
The FSDC, despite being a decent initiative, lacks diversity of opinions and is more of a bureaucratic exercise.
The minutes of FSDC meetings are released via a press release but barely contain any information. The several RBI reports are scattered, though efforts have been made to streamline them.
Conclusion
The alternative is to appoint a new FPC and reallocate the finance-related decisions, responsibilities and publications to it.
The MPC can focus on macroeconomics and interest rates.
This might invite criticism that one crucial lesson of the 2008 crisis was the integration of macroeconomics and finance, and going down this road would mean separating the two.
But this is not the case here as the FPC and MPC would have common members like the RBI governor and deputy governors.
It's just that the FPC would have more specialists in the domain of finance just as the MPC has in macroeconomics and monetary economics.
Finance has become heavily specialized and interconnected in recent years and warrants attention from specialists.
We may not be able to prevent a future financial crisis but can at least try mitigating its damaging effects. FPC could be one of the ways to achieve this.
Thank you aspirants. To help us, Like and share us on your social media page and follow us.